Donovan Masonry - Superior Masonry Contractor in Ottawa
We have been a competent masonry services company trusted by homeowners for over four decades.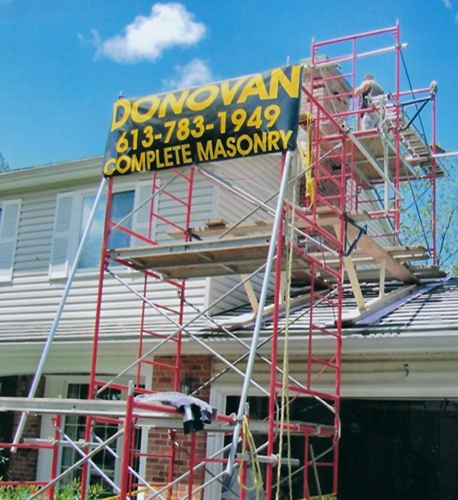 We handle both interior and exterior masonry restoration, construction work and other various custom masonry services in Ottawa.
Our main services include chimney repairs, fitting metal chimney caps, brick and stone pointing, residential caulking, foundation parging, custom colored foundations.
Our team of dedicated and well-trained craftsmen have ensured that we continue to deliver an admirable customer experience since the inception of our company.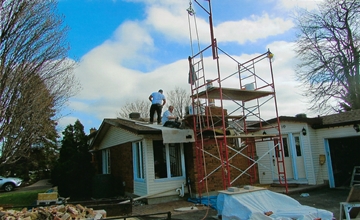 Chimney repairs and repointing in Ottawa
We would be extremely honored to serve you with a professional solution and save your chimney from being torn down.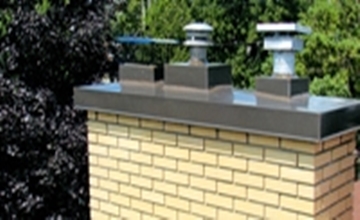 Custom metal chimney caps and flashing
We offer metal chimney cap installation services in Ottawa. Chimney caps cover and protect the top of the chimney.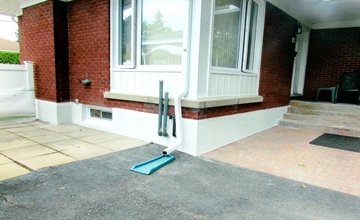 Above grade foundation repairs and parging
We are a trusted company with the provision of above grade foundation repair services in Ottawa.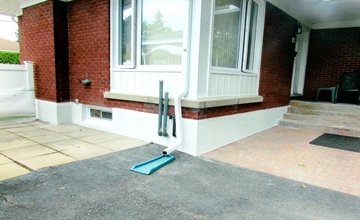 Decorative custom colored foundations
We allow our customers and builders to choose the color they want to decorate their foundations with. Note that the material is not just color but also a protective coating.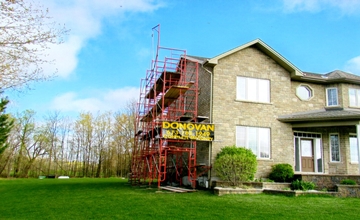 Brick and stone repointing
We offer expert brick and stone repointing services that will give your home a new and amazing facelift.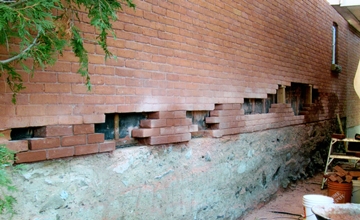 We offer the best brick replacement solutions in Ottawa. With time, brick work becomes so damaged that portions of the wall will need to be replaced.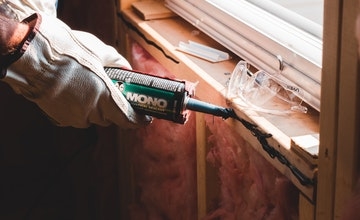 Caulking of doors, windows, and expansion joints
At Donovan Masonry, we are experts in caulking of doors, windows, and expansion joints. We offer the highest quality of caulking in Ottawa.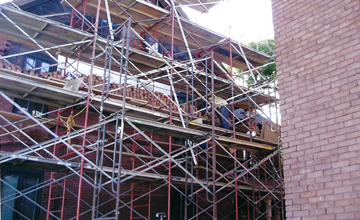 We are experts in safe erection of scaffolds. We erect scaffolds for homeowners in Ottawa. Call us today to get the job done.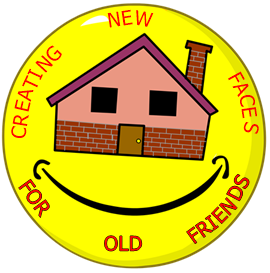 Creating new faces for old friends.
we stand out from the rest
Masons are far from equal, and unfortunately, some clients can quickly spend money and get the same inferior work outcome. Here is why you should choose us:
Here is what some of our customers say about us and our services:

Historic Home Restoration
Donovan Masonry was the only company we trusted to repoint our historic 1876 farmhouse with its original brick. Donovan knew all the dos and don'ts of working with historic brick and which mortar to use so as to preserve and not cause future damage. He also recommended options for needed additional repairs such as replacing windowsills, replacing broken bricks with genuine period bricks, and options for new entry steps - all of which we agreed to thanks to his expert advice. We highly recommend this company to help restore and preserve historic homes.
Chimney repair
Donovan Masonry goes the extra mile in delivering exceptional work and service at a competitive price. Donovan completed the restoration of my damaged chimney and it looks beautiful. He personally brought brick options to my house so we could select the ideal match for the existing brick. Within a few days his crew set up and started the work. Donovan and his crew are very respectful and professional as they work. After completing the rebuilding they thought ahead by protecting the new chimney with tarps and insulation, which was critical since it snowed heavily the next day. The new chimney looks beautiful and adds value, safety, and practical fireplace usage to the house. I wouldn't hesitate to hire Donovan again. Well done.
Brick replacement
Work has just been completed on my house to replace all brick window ledges with masonry stone. The brick ledges were breaking apart and needed to be replaced. Donovan's work crew replaced all ledges with concrete stone and the finished look of my house is fantastic. I highly recommend Donovan Masonry for this work. They were very professional in both their workmanship and attitude. The final result makes me a very proud home owner. Thank you.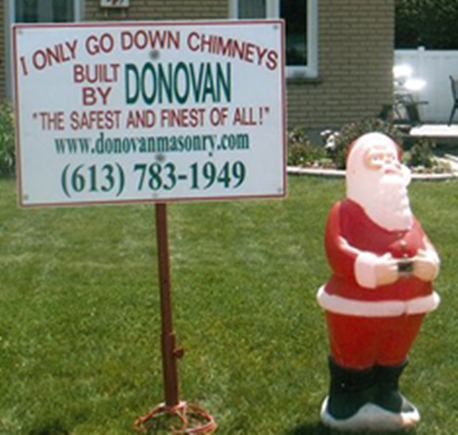 We would love to hear from you and also discuss anything about your project. Get in touch also if you have any queries and we will get back to you soon.
We have been mentioned by some of these very wonderful companies
You do not have to choose a service for you to be served. All we need from you is information regarding your masonry project and we will proceed from there to give you a quote.
We provide free and non-obligatory quotations. Hence we do not charge any fee for quotes.