At Donovan Masonry, we are experts in caulking of doors, windows, and expansion joints. We offer the highest quality of caulking services in Ottawa Ontario. Contact us today for a caulking solution.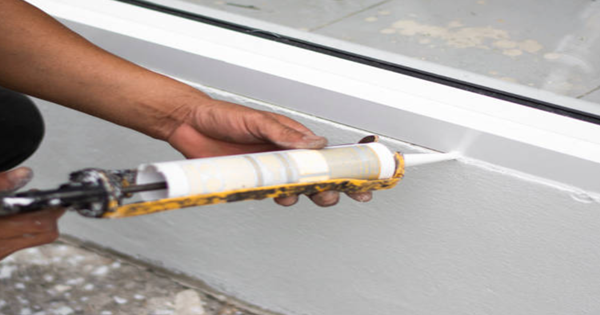 Are you aware that when your door is poorly caulked, a lot of air is lost, indicating that your house becomes very cold come winter time? Consequently, your energy bills increase as you try to keep the interior condition of your house controlled. Door caulking may seem like a small job, but the results are big and that's why you need a professional to handle this issue for you. Therefore, save on utilities by contacting Donavan Masonry for door caulking services.
We offer door caulking services in Ottawa Ontario. We do more than just keeping your home more energy efficient. We ensure that we protect your home from unwanted outdoor creatures snow and dirt. It is essential that you regularly inspect the door clock to ascertain that the seal put in place is still intact. If you see that your door has started deteriorating and it needs re-caulking, contact us, the experts in door caulking to do the job right.
Window Caulking in Ottawa Ontario
Is your issue replacing the old or simply instilling new caulking on your windows? Worry not, you have the right team, we are the best in this industry. We are aware of the amount of air that is lost when the window is poorly insulated and how costly this can get for our clients. Consequently, this drives us to do an excellent window caulking job. 
Loosening the caulking around your windows allows water droplets to enter your home. As a result, the unwanted moisture allows mold and fungi to grow, which makes a property an unhealthy space. Thus, to prevent weather-related damage due to poor caulking at your house, contact us for professional caulking services.
Expansion joints and gaps caulking services in Ottawa Ontario
The wall expansion joints in your property will start to leak on most occasions due to age, wear and tear. Afterwards, water starts running through the crack into the joints and, if not taken care of, is hazardous to your property. As an organization, we have a wealth of experience in this field and this makes us the best team to reach out to if you have any joint expansion problems.
Does caulking improve the aesthetic of my property?
If it's done by a professional, it does improve the aesthetics of your property. Outdoor elements, including dirt, snow, and insects, can gain access to your property if the caulking is not done properly.  Our company provides a new tight water seal, and through this, unwanted outside elements are denied access. This, in a great way, restores your home's former glory.
 Furthermore, we use high quality material in the caulking process to ensure you no longer have to worry about water or insect infiltration. If you are aiming to ensure that you improve the aesthetics of your home, we can help you do that. Your property is precious; keep it that way by allowing the experts to do the caulking for you. 
Why Trust Donovan Masonry for Caulking Services in Ottawa Ontario?
We have committed ourselves to rendering high quality caulking services to our clients at a competitive and reasonable price, and this, for the longest time, has earned us a reputation for being proficient with our returning customers. You should also trust us with caulking services because we have the most skilled and experienced employees in this field. Due to our expertise in this field, we know the right material to use and this helps us deliver high quality services to all our clients.
What happens during the caulking process?
During the caulking process, we apply a caulk material to seal joints or seams against leakage in various structures and piping. The purpose of caulking is to provide a seal between two areas or surfaces to keep water, insects, or pests from getting into the building or house. Also, caulking can cosmetically enhance the appearance of a project by closing gaps and creating a smoother transition.
Painters generally use caulking for aesthetic reasons. Uncaulked gaps between: exterior surfaces, between two surfaces, along the top of baseboards, in wood trim, along cabinets and counter-tops – will look unsightly and unprofessional. Caulking eliminates the gaps.
Water intrusion into a home or building can have devastating effects on the property. The water can rot wood, freeze inside masonry and cause defects or potentially create mildew. Caulking is just one basic step to help keep these and other problems from happening.
In need of caulking services in Ottawa Ontario? We are at your service!