Window Sill Installation and repair services in Ottawa Ontario. Window sills have traditionally been part of the window structure since thousands of years ago and they play a significant role in the functionality of your window.
Window Sills have functions ranging from holding your window in place, decoration, and keeping water out. Window Sills being rigid at the bottom of a window protect the structural integrity of the window by ensuring that it does not flex up and down but only sideways.
On the other hand, water protection happens when the window sills lead water away from the wall hence securing walls from the damage that would have risen from direct contact with water.
Window Sills are basic but effective when it comes to the decoration effect. They can be used as holders for showcasing plants, candles, and pictures among many other pieces of décor. Furthermore, they can be used as standalone decors to break the monotony of a brick wall color or act as decorative extensions that come out of the wall.
The image below shows how a window sill improves the aesthetic of a home:
Types of window sills that you can install in your home
Stone window sills – These types of sills are made of stone and are completely durable and do not require any protective coating against weather elements. They are stylish and attractive especially when painted with different color from the wall. The durability of this type of window sill is what makes us recommend it the most to our clients. The picture below shows an example of a stone window sill:
Wooden window sills – As the name suggests, this type of window sill is made of wood. The wood has to be coated to make it waterproof to sustain weather elements. Waterproofing for wooden sills provide extra insulation as well as making it easy for maintenance.
Brick window sills – These window sills are made of bricks. The bricks have to be of high quality for them to last. Over time, the bricks may be washed by rainwater and make them demanding in terms of repair and maintenance. The following picture shows an example of damaged brick window sill:
There are many other types of custom materials from which window sills can be made from depending on the type of your window or preference. You can match the grandeur of your home by ordering a custom window sill from us J
Our process of repairing a damaged brick window sill
As mentioned above, a brick window sill can be corroded by environmental elements over time. This interferes with their appearance and functionality.
Our team of experienced professionals begins by removing the damaged sill and cleaning the area where the new durable stone sill will be installed. The slot left after removing a damaged sill can have a red or blue waterproofing backing also known as flashing as seen in the image below:
The next phase involves adding mortar to the slot and then fitting the new window sill in place and then left to dry and cure to the required strength.
The appearance of the home will enormously change when you allow experts to offer you the best window sill installation services.
Is window sill installation necessary?
Yes! Installation of window sills is a necessity for every structure because of the crucial roles they serve. As mentioned above, a window sill protects the window, the wall, and the floor from water damage. It also aids in improving energy efficiency and general aesthetics of your home.
Window sills are essential as they help protect the integrity of the window. Failure to have a window sill may result in the window swaying up and down, and this becomes very costly in end when the window starts cracking.
Having a permanent attractive installation of stone sills may an enormous difference in the appearance of a home. A good looking home without a proper window sill is like a man wearing a beautiful suit and a worn out unsightly pair of shoes or a beautiful picture with an ugly picture frame.
Window sill installation is a service that needs to be carried out by a professional for the job to be done properly. Through our window sill installation services, we ensure that we transform your window into a beautiful and functional space.
No one matches window sill installation services in Ottawa as done by Donovan Masonry.
Why should you trust Donovan Masonry for your window sill installation services in Ottawa Ontario?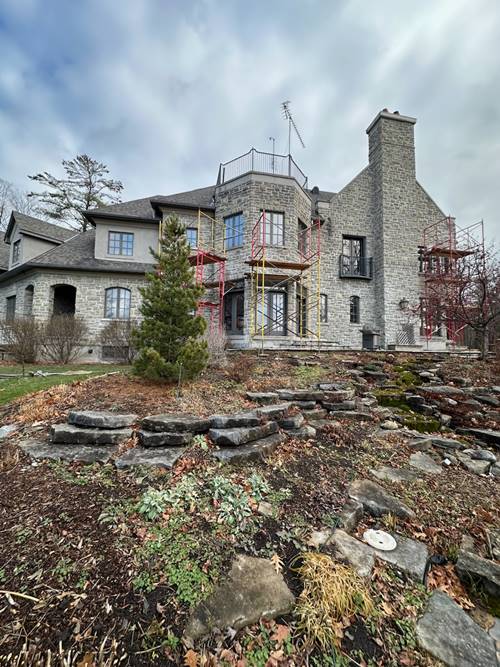 Donovan Masonry has a team of highly experienced professionals in window sill installation and this is an assurance that with the services we provide, we add value to your property.
We bear in mind that some materials used for window sill installation such as bricks and wood may require higher maintenance. With this knowledge, we use proper material like stone while rendering the window sills installation service and this protects your property from rain damage and condensation.
Our over four decades experience in masonry speaks for us. We have been providing window sills installation services for the longest time and have always received positive feedback from our clients.  We not only provide what they request, but we go above and beyond to recommend to them the best practices. 
Our craftsmen are well known to be innovative and this plays a vital role in giving a stylish feature to your windows.
Do not compromise on quality for an underquoted figure. Get the best to help you with your window sill installation from us.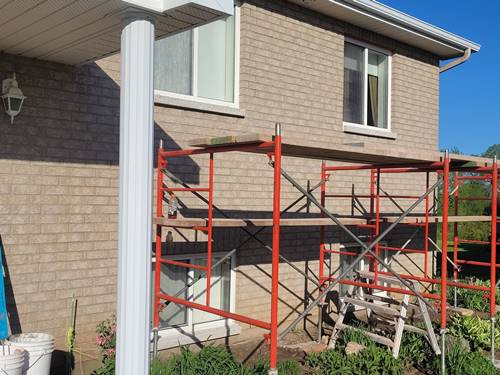 What can damage a window sill?
Having a poorly installed window sills causes a lot of damage to the walls and windows. When the window sills are not properly installed, water gets behind and below the window sills. Consequently, this caused the wall behind the window sill to rot.
We are aware of the damages caused by using substandard and non-durable materials and that is why we ensure that we use proper materials and highly trained individuals while offering window sills installation services to all our clients.
Look no further, Donovan Masonry is here and ready to help with professional and high-quality window sill installation services in Ottawa Ontario.