At Donovan Masonry, we aim to ensure the repointing of the brick walls causes no further damage by following the due process. What we do after establishing the mortar and the technique used in the original construction of a building is the raking process. The components of the old mortar not only help determine its strength and permeability, but also aid in establishing its best match. As a result, we examine and assess the amount of damage to the mortar as part of the repointing process at no additional cost.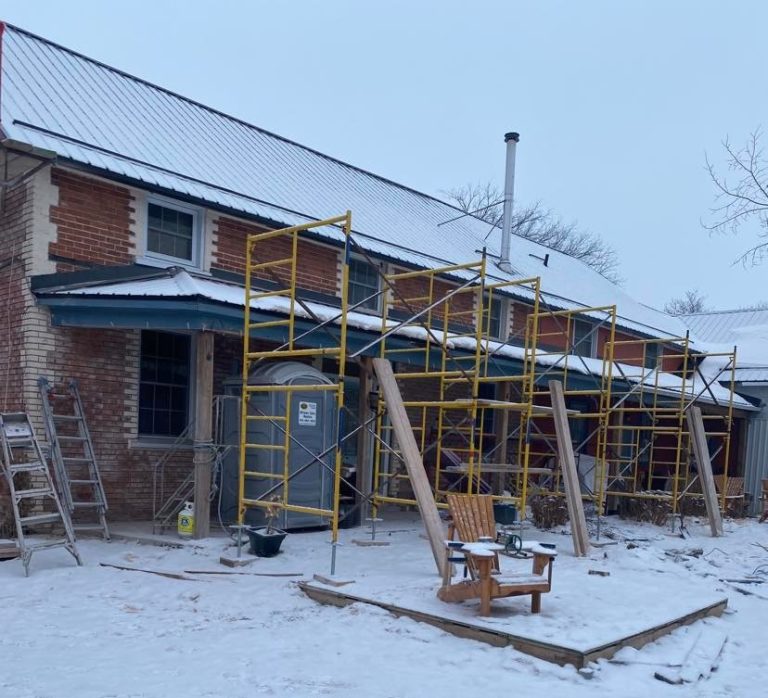 Raking process entails the removal of the old mortar. It is important to note that, as seen from the pictures in this phase, we professionally erect our own scaffolds to set up a safe and efficient working platforms. The scaffolds enable us to remove the mortar joints in preparation for the new mortar that will be applied. Even in extremely cold weather, Donovan Masonry has equipped itself with the right tools to ensure repointing is a success. Having the required professional skills helps us ensure that the raking out is not less than twice the height of the vertical joint. Without proper tools or know-how, the raking out may be hazardous. During this phase, Donovan Masonry tradesmen ensure that the bricks that face above and below have a trace of the old mortar removed.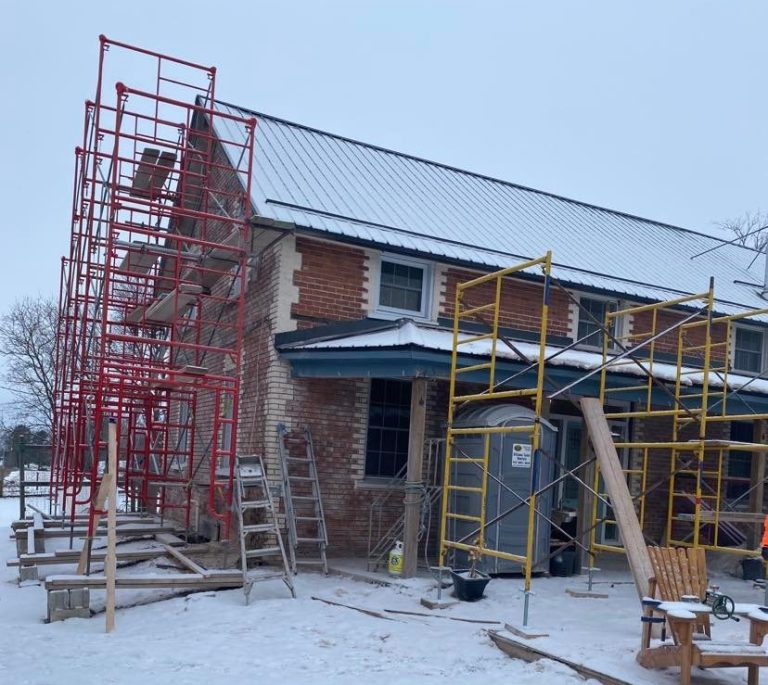 It is also during this phase that the dust residue is eradicated and a wash down the surface carried out. It is crucial to note that washing down may cause staining of the brick work if not done in the correct manner. At Donovan Masonry, we ensure that dust and any kind of waste get carefully captured in the raking process to prevent cases of stains on the bricks during the wash-down. Donovan Masonry not only uses advanced methods to ensure the repointing of the bricks is perfect; it also uses capable professionals and at a reasonable price. Stay tuned for the next phase.